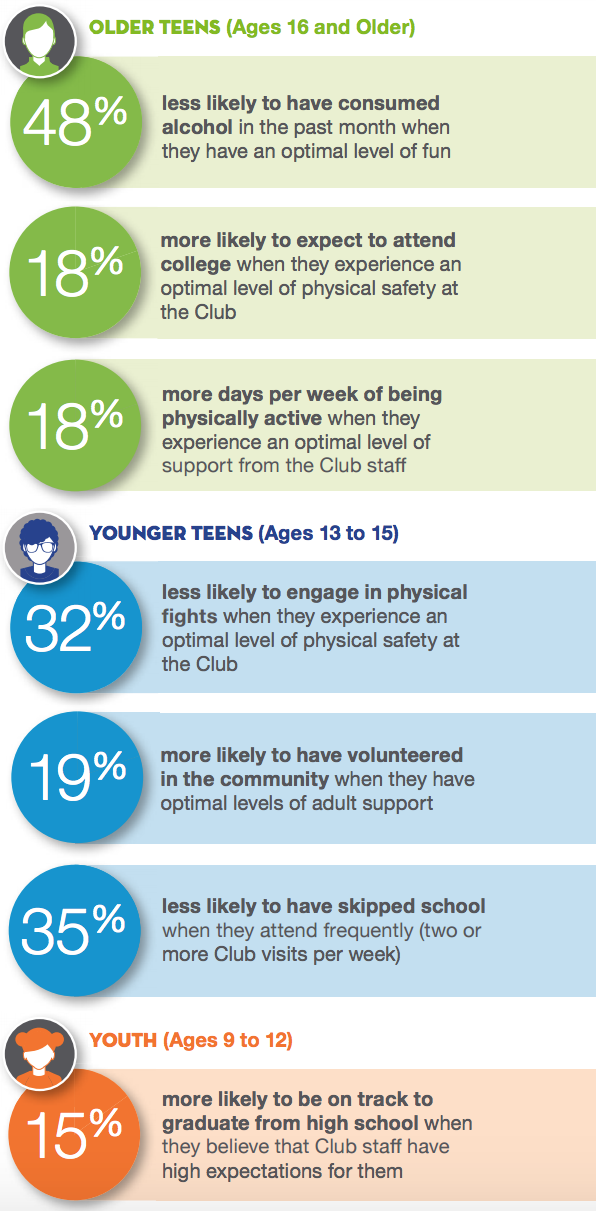 The Boys & Girls Clubs of Oakland & Macomb Countries serve over 2,100 club members age 6-18
The goal of the Club is to inspire and enable all young people to realize their full potential as productive, caring and responsible citizens. Open after school during the school year and during the day during the summer months, the Club provides the perfect destination for kids of single and working parents.
The Clubs are led by a team of full-time and part-time professionals and supported by a 24-member Board of Trustees comprised of business and community leaders. Over 120 volunteers support the Club annually.
100% of our members graduate from high school, 0% of our members have become pregnant or participated in a pregnancy. Our members avoid negative contact with law enforcement.
Our Club has been recognized at the highest levels for the quality of the programs offered to members. Our Club has been fortunate to have six members have the opportunity to meet with the President of the United States as part of the Youth of the Year Program.
51% of alumni achieved a higher level of education than they thought possible because of attending the Club.
57% of alumni said the Club saved their life. The Boys & Girls Club is changing lives every day because of support from people like yourself.